Machining Services
CNC Machining, Gundrilling, CNC Turning, Electrode Manufacturing, Sinker EDM, and Wire EDM all in One House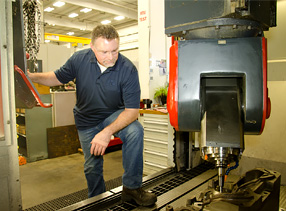 Chicago Mold Engineering offers all of our capabilities as service work. Check out our Equipment List here. Whether it be one or a combination of a few of these services, Chicago Mold Engineering has the solution for you.
---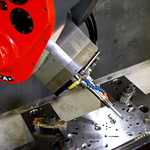 CNC Machining
Whether it be 5-axis machining or drilling and pocket work, Chicago Mold Engineering can do the job. With machining capabilities up to 52" x 78" x 118" and a weight capacity of 60,000lbs, not many jobs are too big for us to handle.
---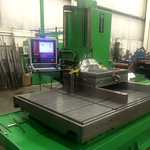 Gundrilling
Chicago Mold Engineering has multiple gundrills with the largest work envelope being 144" x 72" x 48" and drill depth capabilities of 84" deep from one side. This allows jobs of all sizes to be handled with the quickest of turnarounds.
---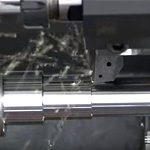 CNC Turning
Chicago Mold Engineering offers its line of lathes to help get your projects done. Our expert machinists can program and run our equipment leading to very little spindle downtime along with a complete understanding of the project.
---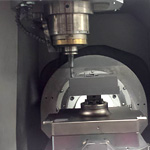 Electrode Manufacturing
If electrodes for EDM are what you are looking for, Chicago Mold Engineering can handle the job. Full 5-axis graphite mills set up with 3R robot systems allow us to out preform the pack when it comes to producing graphite electrodes. Utilizing Powershape, our master modelers can design the electrodes for you.
---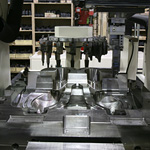 Sinker EDM
We can complete your project with one of our sinker EDM's. Small or large, Chicago Mold Engineering has what it takes to get the job done right. All machines are set up for compound angle burning so even the most difficult jobs are possible. A maximum work piece size of 49.2" x 90.1" x 48" allows us to handle larger projects.
---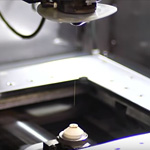 Wire EDM
Chicago Mold Engineering is the place to go for wire EDM. Maintaining quick turnarounds and precise accuracy allow us to out preform our competition. A 53.1" x 43.3" x 20" maximum work piece envelope gives us the capacity to take on almost any project.